Erongo Mountains
Climbing on volcanic rocks
Artist's village Omaruru
Rock paintings
The Erongo Mountains are flanked by the Namib Desert to the west and a woodland savannah to the east. This rare convergence of ecosystems supports a large number of endemic plants, reptiles and birds.
Several sites of cultural interest can be found nearby, including rock paintings. It is also a great place for trekking and rock climbing.
We recommend the Erongo Wilderness Lodge if you plan to visit the Erongo Mountains. It is situated close to the beautiful, well-kept town of Omaruru with its several interesting shops.


Parks and areas
Choose a region on the map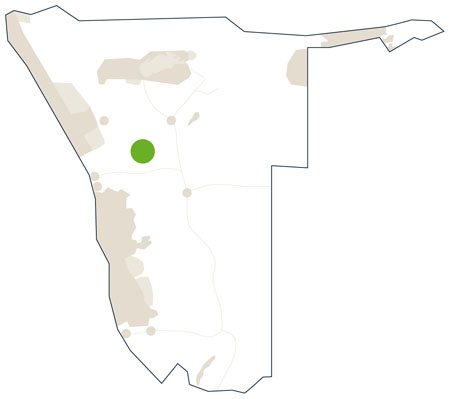 Recommended accommodation