Tanzania
Fantastic wildlife
Volcanic landscapes and wide savannahs
Easy combintation of safari & beach
The names
Serengeti
,
Ngorongoro
,
Kilimanjaro
and
Zanzibar
whisper in the ear like exotic promises from a far-flung world, and the beauty of these regions, parts of which are World Heritage Sites, is difficult to surpass.
Learn more about the world's greatest wildlife spectacle:
The secret of the Great Migration
We only include small intimate camps in our portfolio and do not consider the larger Sopa or Serena hotels for safaris. This may slightly increase the price of our safaris but your trip will be an experience never to forget.
Learn more ..


Parks and areas
Choose a region on the map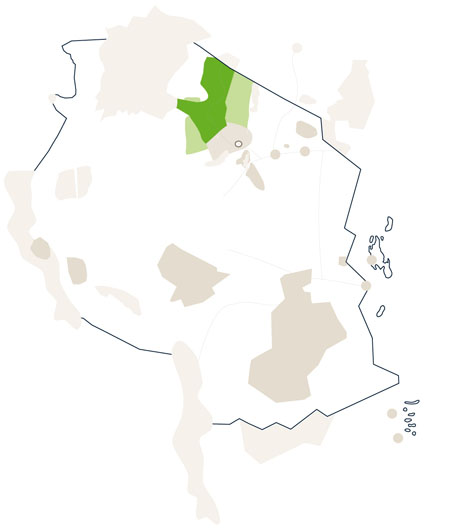 The Great Migration in Tanzania