Kibale Forest
Tropical forest near Fort Portal
Home to 13 different primate species
Good chances to spot chimpanzees
Especially the chimpanzees are a magnet for many visitors to Uganda. About 1500 chimpanzees live in Kibale Forest, as well as the largest population of colobus monkeys in East Africa.
Visits to the forest are arranged in such a way that once in the morning (8 am) and once in the afternoon (2 pm) a group of six guests is led by the rangers from the Kanyanchu Visitor Center into the forest to track down the chimpanzees. The trek usually takes two to three hours and is not strenuous. The time spent with the chimpanzees is limited to one hour.
If you want to spend more time with the chimps, you can consider booking the Chimpanzee Habituation Experience and you get to be with the primates all day long. However, as this chimp group is not yet fully habituated, chimp sightings may be limited. Permits for the chimpanzees must be booked in advance.


Parks and areas
Choose a region on the map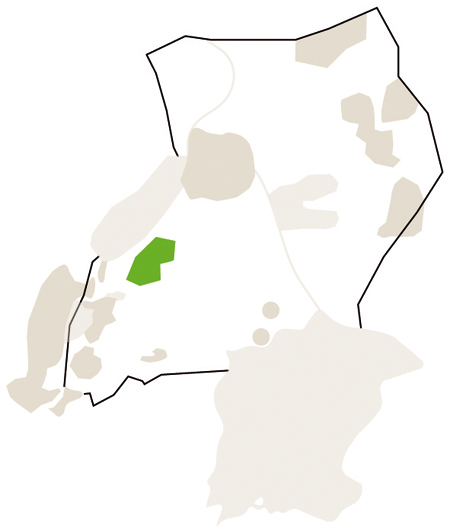 Recommended accommodation